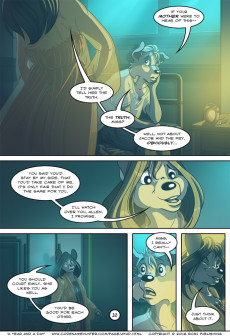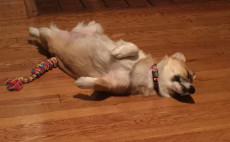 Updates Thursday and Friday
Hey guys. I apologize for the lack of comic today. My hand wouldn't close enough to hold the stylus Thursday. But, I could still type! So instead, I spent the day working on the new site.
We tried going forward with the launch last weekend, but ran into some errors that we needed time to fix. We'll finish going through those over the next day or so, and should be able to launch the site fully by the end of the weekend.
A good portion of Thursday was spent fiddling with the cast page. The trouble with cast pages for an ongoing series is that they require regular upkeep. One thing I'd like to be able to do is go back and draw actual, new images for each character. Many of the cast images are from very old comic pages. Trouble is, it will take time to go through everyone.
Would you all be interested in participating in a little donation drive to get these done and help me cover some bills? Say every $20 we unlock a character's portrait to be redrawn? The new site will allow me to go back and tag each comic with a list of which characters are featured on the page, so I'd like to have a nice cast page for you all. If this sounds like something you'd be interested in helping me with, please let me know and we'll set things up.
One thing with the new site... it will require us all to login in order to comment. But, we will be able to have images next to our names and this should cut back on random comments getting eaten by our spam filter so... it's not a bad thing. I promise.
Thanks guys and sorry again for the delay!