REMINDER: The side series, 'A Year and a Day' will begin Tues, September 30th and will update on Tuesdays instead of CN:H. To see the latest AYAD page each week, please see the sidebar of the site. Also, new 'Mail Bag' comics will begin updating each Wed starting this week. CN:H will update on Thurs/ Fri.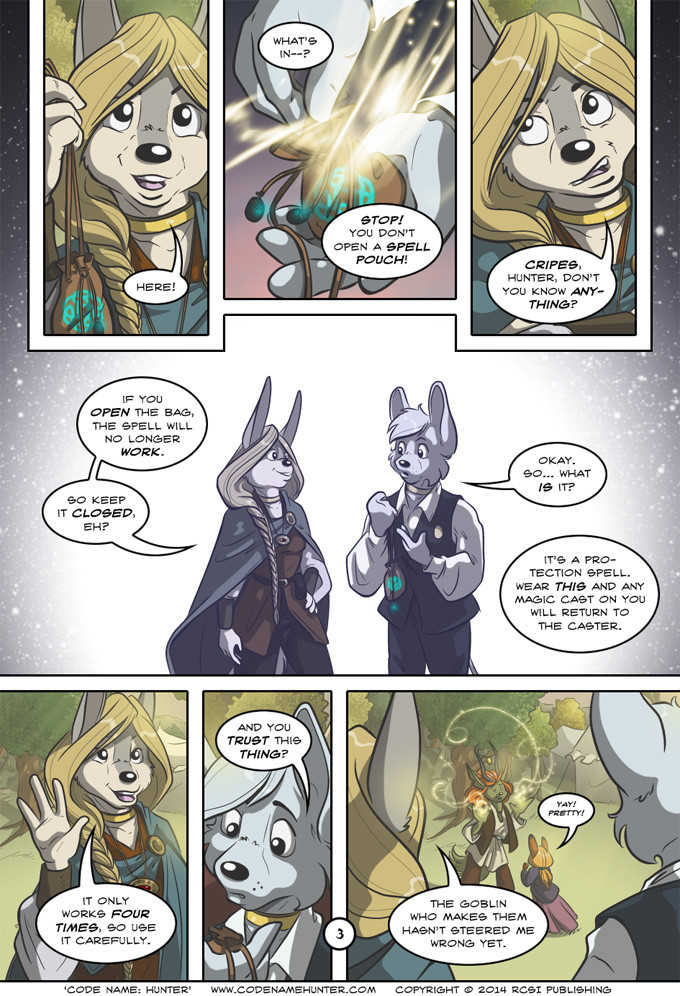 While the adjustment went well for the wrist, I'm still having some leftover discomfort. I go back in for my regular adjustment this weekend. Depending on how things go, I may end up needing to cut back on updates for a bit to help reduce some of the strain. Hopefully not, but we'll have to see.
For now, remember... if someone gives you a protection spell in a bag, don't open it. You'll just void the warranty.