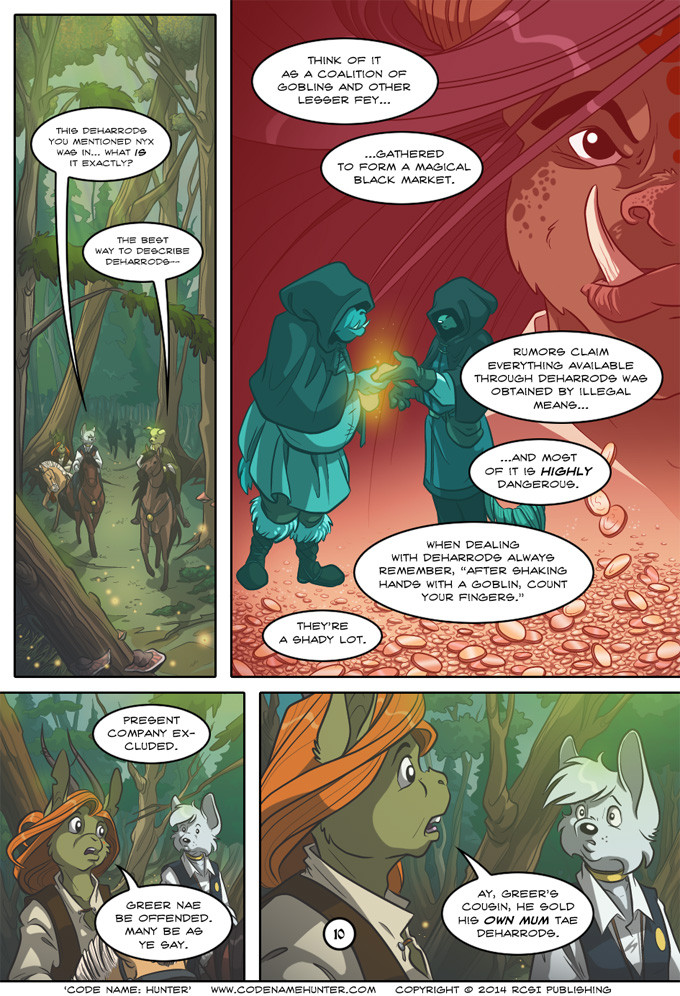 It's Friday which means a new 'Code Name: Hunter' page. Today we learn a little about DeHarrods as well as the fact that Greer has some... interesting relatives. The saying Roderick tells Max to remember about goblins is a play off the Albanian one about Greeks. Personally, I think it can also apply to most of the folks I met in high school so...
I got a little carried away with this one and ended up with a page that was too much for my wrist to handle in one day. As a result, I'll be working on this throughout the day and should have the colors up for you later this evening. Thanks guys.
Done. I managed to go through all of the Ouran High School Host Club anime today just while coloring this. That's a lot of Tamaki. So... much... Tamaki...