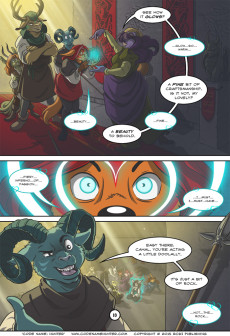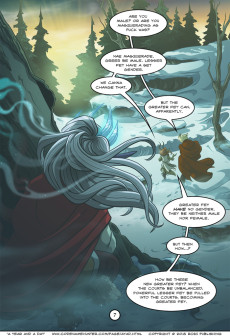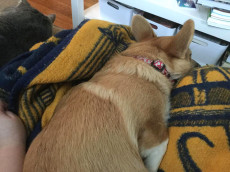 Matt and I are out of state for the week doing the husband and wife thing. Comic's will resume on the 15th. If you'd like to see what we're up to, please visit my Twitter account. Thanks guys!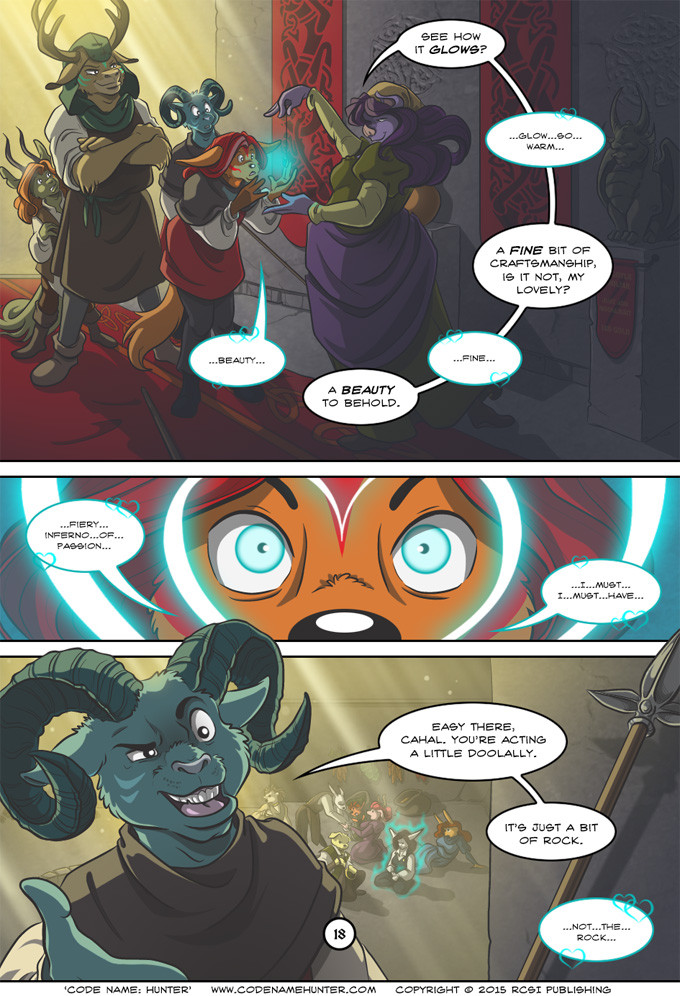 This issue is extra special because it's a Sponsored Issue! Thank you!

Matt and I have been joking that it looks like Cahal's being hit by some Sailor Moon attack. Oh boy. *laughs*
Here's a closer shot of the last panel's background activity.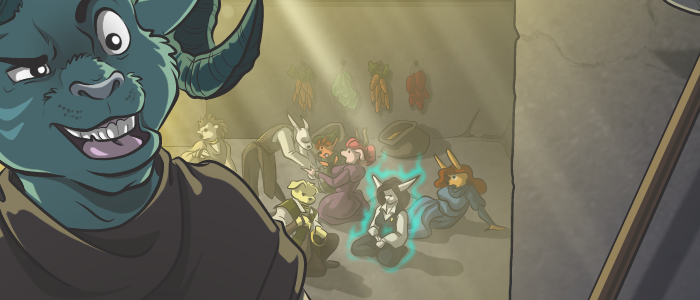 If you enjoy the comic, please leave a comment and let me know! Artists are fueled by comments... and caffeine. But mostly comments.