Code Name: Hunter
Latest Update
07.21.2016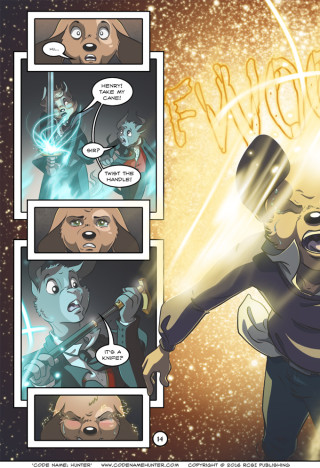 Current Issue:
The gate's been opened and all hell's about to break loose! It's a free-for all as Allen and Ruby attempt to stop the Fey from reaching Moraine, Moraine fights to retain control of the gate, Jacob tries to evacuate DeHarrods, and Max faces Gavin once more.
A Year And a Day
Latest Update
07.18.2016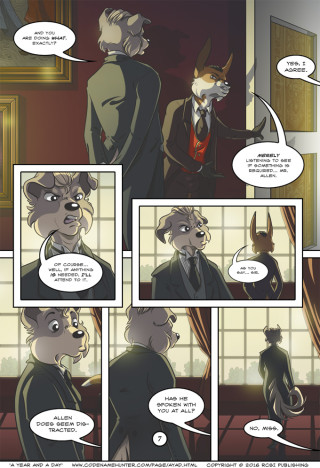 Current Issue:
It's been a few days since the arrival of Roderick's letter, and Moraine is still happy. Allen, on the other hand, can't help thinking about Fredrick's threat. While Moraine and Emily exchange gossip, Allen receives a response from a friend. But is the offer of help in time?
More From Darc:
Hey guys! We're now one month into the 100 Novels Challenge! Last week I finished no. 99 on the list, To Kill a Mockingbird. I also sat down and read Go Set a Watchman since they're related. Watchman wasn't bad, really. It just wasn't Mockingbird. I miss young Scout.

Currently I'm about half-way through no. 98 on the list, Rabindranath Tagore's The Home and the World. Which, unfortunately, I'm finding kind of dull. Hopefully I'll be able to finish it up in a few days. Then I'll take a break to read something from my TBR jar before heading into the Hitchhiker's Guide series.

Thanks to all you wonderful folks who've supported me on Patreon Matt and I were able to hit Raven Used Books up in Northampton, MA this weekend!

I found a number of books on the list as well as one old beauty from 1918. And all for around $50. Excellent! Thank you for your support! I really appreciate it!
The 100 Novels List
|
Patreon