REMINDER: The side series, 'A Year and a Day' will begin Tues, September 30th and will update on Tuesdays instead of CN:H. To see the latest AYAD page each week, please see the sidebar of the site. Also, new 'Mail Bag' comics will begin updating each Wed starting this week. CN:H will update on Thurs/ Fri.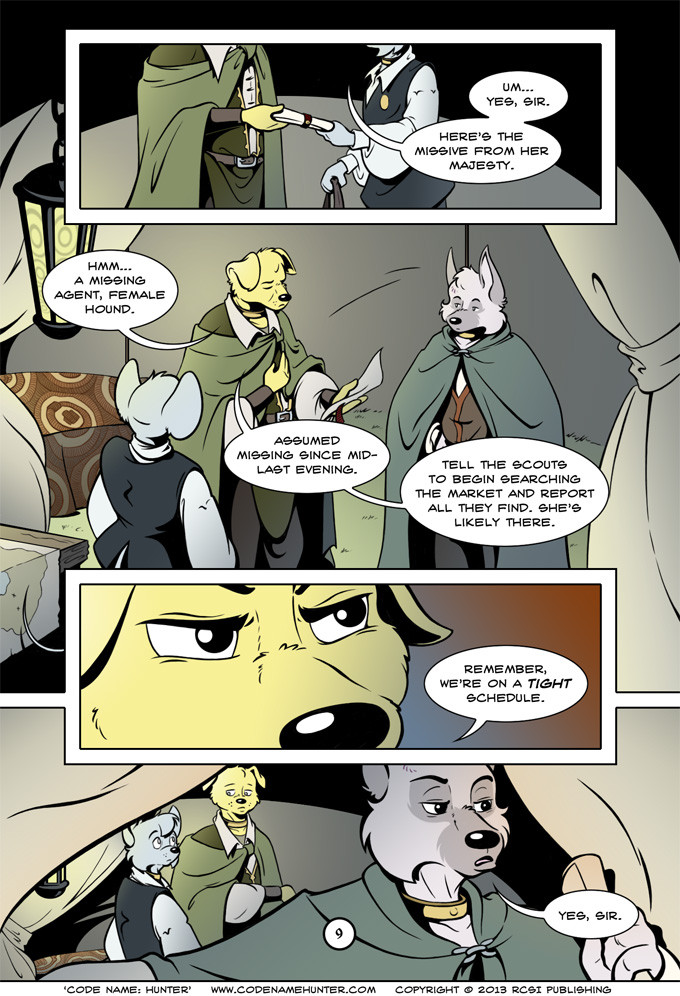 Specter has a job to do, leaving Max and Roderick alone. Will Max get some answers or will we follow Specter? We'll have to wait and see.
Meanwhile, I'm currently open for Sketch Cards, Pin-Ups, and Full Background commissions. Please see my commission page for more information.